Studio workshops
Aimed at: Those with a knowledge of drawing and painting. Separate sessions covering portraiture and figure painting will be announced at a later date.
One-to-one private tuition
Aimed at: Individually tailored one-day sessions for those who wish to develop knowledge on a specific area of oil painting.
Taster Days
Individual tailored days aimed at groups of 4 people who are keen to try drawing before they sign up to a full course.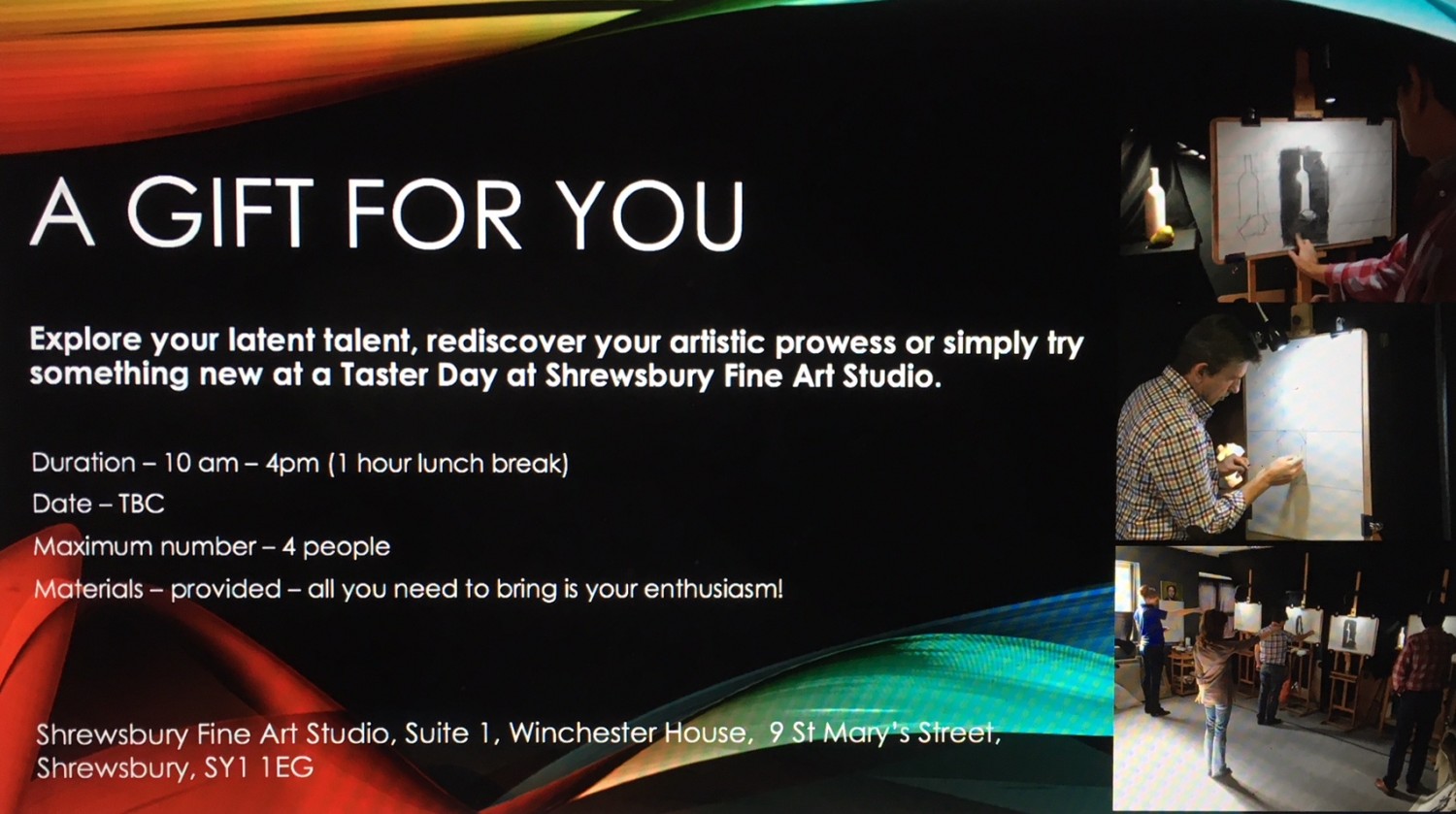 To enquire about the above please visit the Contact page.
All courses are subject to availability.